Ghostbikes Frankfurt
Denkmal und Mahnmal
Was sind Ghostbikes?
Ghost Bikes (auch: Mahnrad, Geisterrad) sind weiße Fahrräder, die als Mahnmale für im Straßenverkehr tödlich verunglückte Radfahrer am Unglücksort aufgestellt werden. Neben der Funktion als Gedenkstätte sollen sie auch auf mögliche Gefahrenpunkte hinweisen.
What are Ghost Bikes?
Ghost bikes (also referred to as a ghostcycle or WhiteCycle) are bicycle roadside memorials, placed where a cyclist has been killed or severely injured.
Apart from being a memorial, it is usually intended as a reminder to passing motorists to share the road.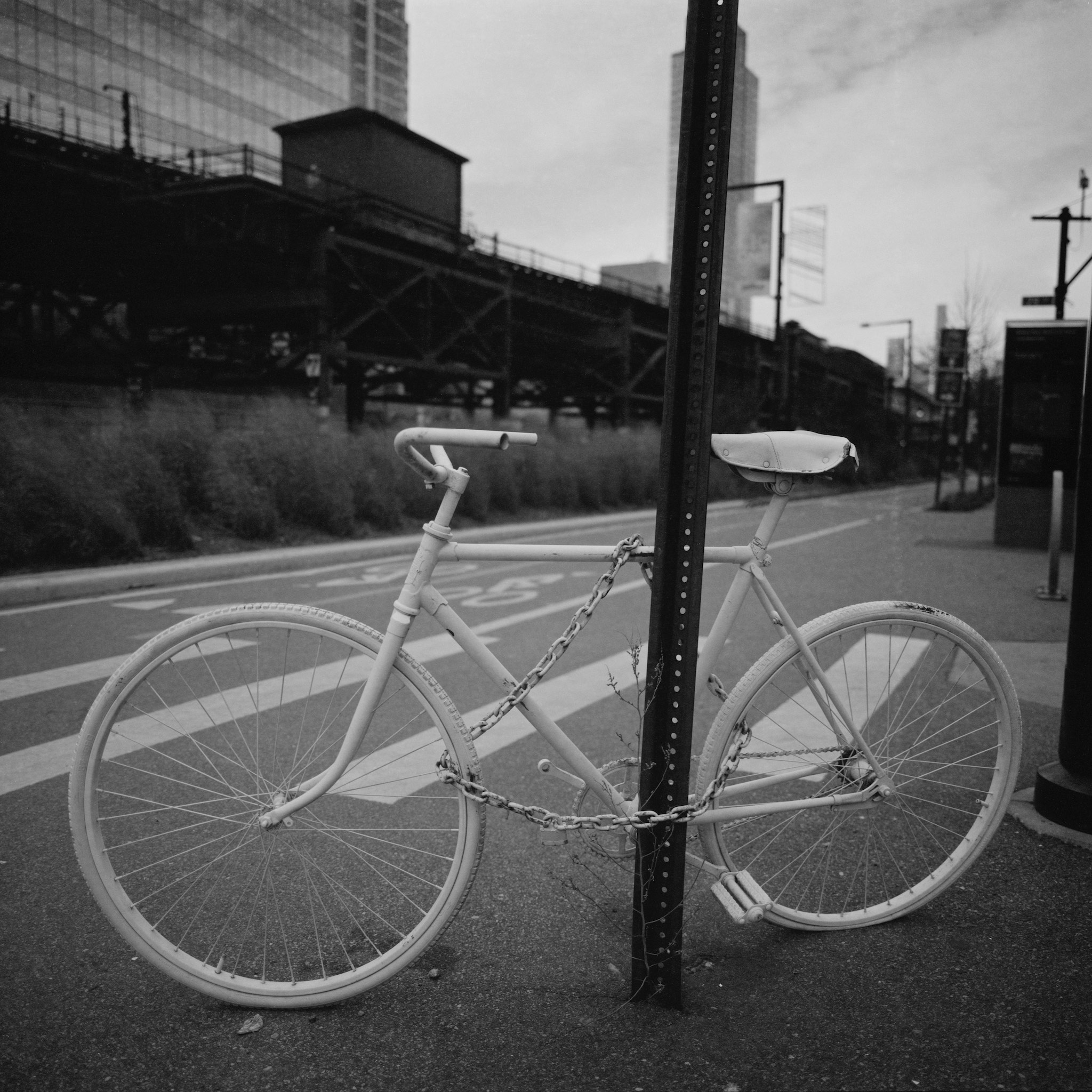 Der Ride Of Silence 2022 wird am 18. Mai 2022 stattfinden. Weitere Informationen und die Demo-Route werden demnächst auf dieser Webseite und in den Social Media bekannt gegeben.
The 2022 Ride of Silence will take place on May 18, 2022. More information and the route will be announced soon, both on this website and in social media.